Hello, this is a very simple addon to turn off pingzapper service when the main.exe it's executed. This is useful to prevent false positives if you are blocking pingzapper in you anticheat solution due to pingzapper remains active as a service restarting pingzapper process while remains active.
The addon has two dll files, just one of them must be hooked to the main.exe, the dll to be hooked is GameshieldLoader.dll, using LordPE this is the configuration to hook it: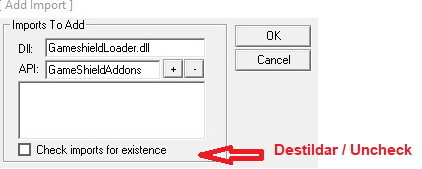 Inside of the zip file you will find this image and a file called test.exe this is a dummy file just to test that the addon works, you can use it with administrator privileges to verify if pingzapper service is shutting down when is executed.
The files are not packed or obfuscated, you can check what they do using a decompiler.
That is all, enjoy it if is useful for you. If you like my work you can buy me a coffee here 
Buy a coffee for wizmaster
or here 
Gift a coffee to wizmaster